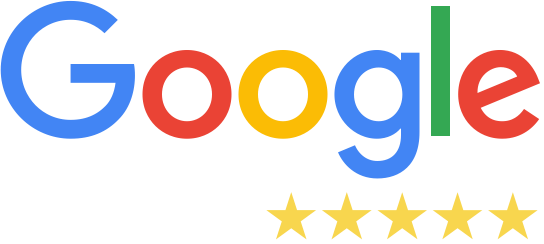 My suv window glass is broken, I found this company on google map, they have an estimate. The repair is very fast, it took 35 minutes to install the glass, and the price is 10-15% cheaper than other companies.

They were very friendly. Reasonable price too. Soon as I pulled up they was like I know what your here for just have a seat in our waiting room it will be 30mins. I was in and out in no time

Wow,just Wow I called Auto Glass One because of a broken front windshield on my truck. After calling a bunch of the other glass repair shops in the area I knew that something was different as soon as I talked to Dawn who answered the phone. She was friendly,pleasant, and went above and beyond to make sure that I was satisfied on my window repair. Unfortunately it was raining that day so the next day she sent out Theo and Syavash to my truck around the corner,and had me completely taken care of. My truck was completely cleaned up and vacuumed It looks like I never had a window issue ever in my life. But this is the best part,the price. Other glass repair shops tryed telling me a price three to four times higher then what with Auto Glass One charged me. I was given supply chain issues and all sorts of other excuses why their price was up to four times higher than what Auto Glass One LLC charged me. First I recommend not breaking your window or having your vehicle burglarized But if you do,be glad to know that auto glass one LLC is there to get you fixed up, and back to running like new for the best price around. Highly recommend.

This was a wonderful experience for me because I've owned several vehicles in my time and I never had to replace a windshield. I consulted with my mechanic and he referred me to Auto Glass on Harford Road. Friendly, Clean, and Very Professional. It took about 30-35 minutes. I recommend this business #HAPPYCUSTOMER

They are the truth. I was in at 7am out at 7:43. Dawn and the staff are amazing. An they have by fair the best prices in town. I will us them for all My window needs.
Auto Glass One Glass Replacement
At Auto Glass One, we provide high-quality auto glass products that guarantee safety and excellent craftsmanship. Our prices are highly competitive, and we are dedicated to offering exceptional value and savings to our customers who have remained loyal to us. We are enthusiastic about our work and aim to provide the best possible services to cater to the varying auto glass needs of our clients, regardless of the complexity. Our clients' repeat business is proof of their complete satisfaction with the quality of our work, and we are proud to be their reliable partner in fulfilling their auto glass needs.
Replace Your Glass
We adhere to the strictest safety protocols when replacing your windshield. We exclusively use premium replacement windshields that are the best available. Our installation of windshields and side glass windows is done in a manner that guarantees your well-being and the proper functioning of airbags. Our team of auto glass technicians are certified specialists in their field and committed to delivering top-notch auto glass services that are unparalleled.
If you need top-quality installation of auto glass for your vehicle, our team of proficient professionals with extensive experience is the right choice for you. Do not hesitate to reach out to us today to learn more about our services.
Image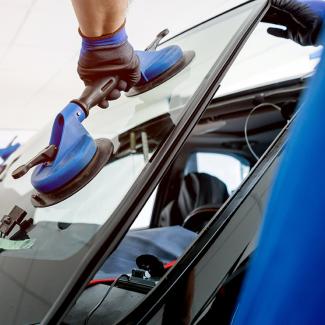 Mobile Service
The mobile service offered by our company allows us to serve customers in the Greater Baltimore area, including neighborhoods, businesses, and parking lots. This eliminates the inconvenience of customers having to locate us and wait for their vehicle to be serviced. We can repair or replace windshields while customers are at home or work, and we make sure to utilize every available space within a parking lot when working. Our service extends to the Greater Baltimore area, including the suburbs.
In the Greater Baltimore area, we offer free mobile services for windshield repair, windshield replacement, chip repair, and all other auto glass services to our customers.
Image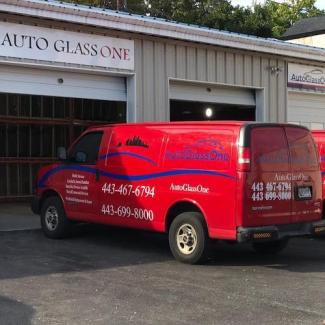 Image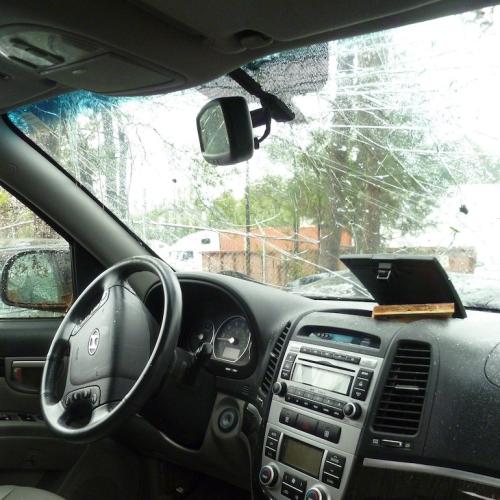 Warranty
We offer a lifetime warranty on every auto glass or windshield replacement we do. Our warranty covers against leakage, material defects and workmanship. We stand behind the work we do.
Image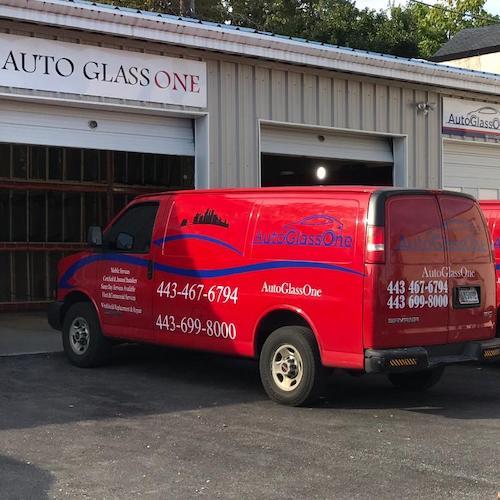 Same Day Service
We offer fast, convenient, same day service. In most cases, a windshield replacement takes only about an hour. Come to our shop or we can come to you!
Image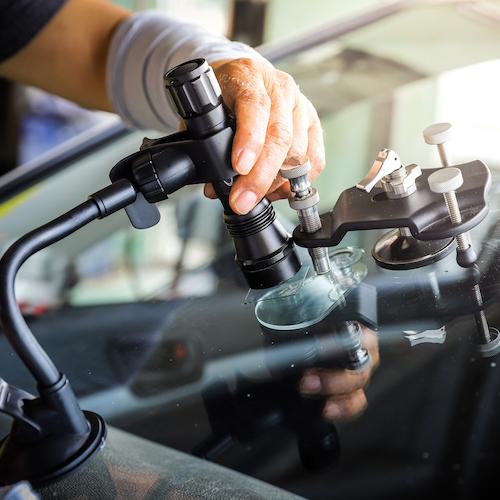 Free Mobile Service
Our experts will drive a fully equipped van to your convenient location, free of any additional charge. Get your auto glass fixed today, we come to you, fast, free and, impeccable.
Image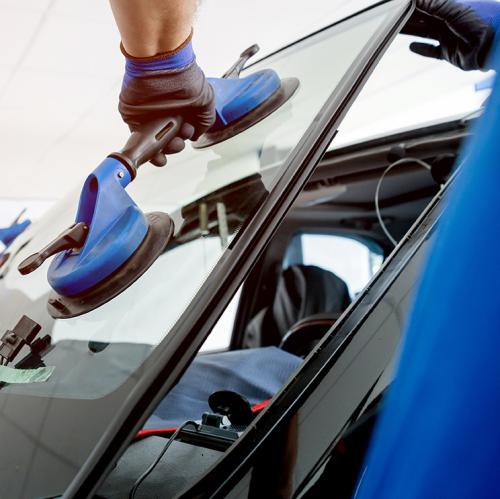 Deductible
Ask us how much we can save you on your deductibles. Choose Auto Glass One, experience peace of mind with our outstanding quality service, and, SAVE MONEY!
Auto Glass Insurance
Auto Glass One works with major insurance companies to save you money. Contact Auto Glass One as soon as possible to help you with your insurance claim. Our auto glass experts have all the necessary skills and knowledge to evaluate your windshield repair or replacement needs. Don't risk the safety of your family because of a cracked windshield!
Back Windshields or Glass