WHY CHOOSE US?
---
We have HUNDREDS of Google FIVE STAR reviews!
We are the leading auto glass repair shops serving customers in Greater Baltimore area.    
We only use the finest suppliers and materials.   
All our technicians are AGSC (Auto Glass Safety Council) certified!
Image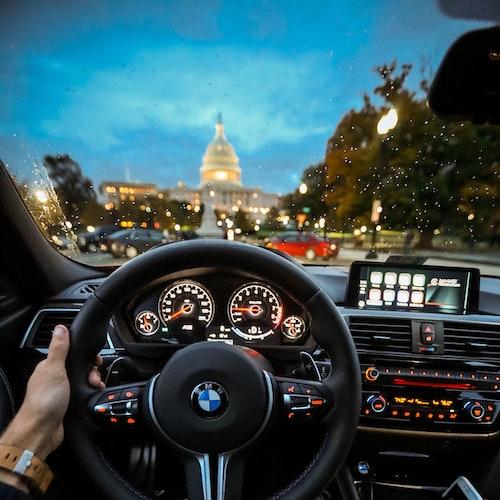 Warranty
We offer a lifetime warranty on every auto glass or windshield replacement we do. Our warranty covers against leakage, material defects and workmanship. We stand behind the work we do.
Image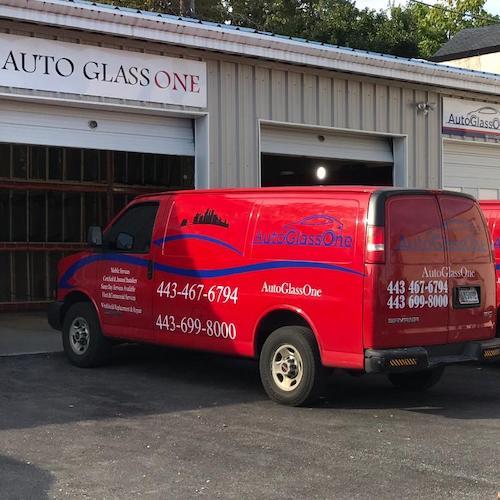 Same Day Service
We offer fast, convenient, same day service. In most cases, a windshield replacement takes only about an hour. Come to our shop or we can come to you!
Image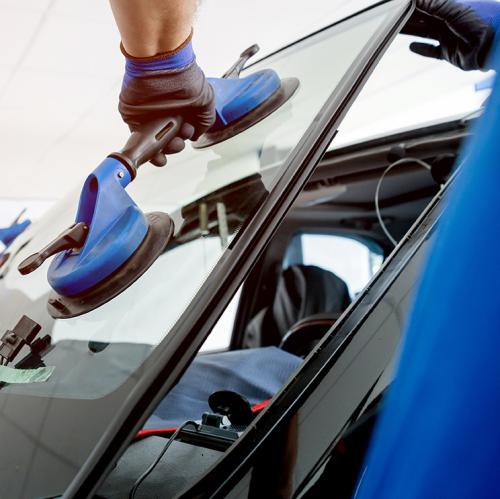 Free Mobile Service
Our experts will drive a fully equipped van to your convenient location, free of any additional charge. Get your auto glass fixed today, we come to you, fast, free and, impeccable.
Image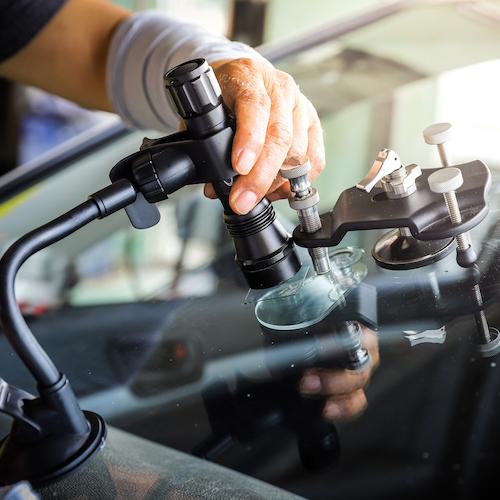 Deductible
Ask us how much we can save you on your deductibles. Choose Auto Glass One, experience peace of mind with our outstanding quality service, and, SAVE MONEY!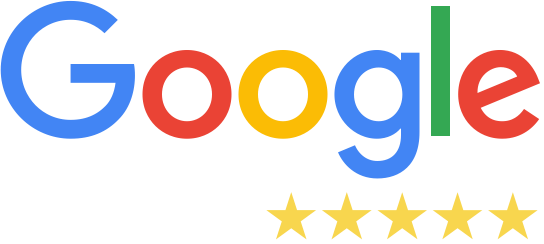 Fantastic professional, quick, and economical service. I was able to get a quick quote for price shopping from these guys and decided to go with them when their quote was much more reasonable than others. They replaced my entire windshield in about twenty minutes and even went the extra mile (pun intended) to transfer my "oil change reminder" sticker from my old windshield to my new. Lovely and skilled people. Will recommend to everyone.

Don't go anywhere else for glass repair! BEST price, BEST service, and Dawn and Henry treat you like a member of the family. Had my windshield replaced and it just experienced 8 inches of rain in Florida, NO LEAKS. And Henry is a big off road four wheeler, how can you go wrong?!?!?!?!

Overall great service and experience. Dawn was such a great help; very informative and friendly. Henry did an amazing job in installing and replacing the front windshield. He is very passionate about the work that he does and it was appreciated that he cared so much about our car and safety. Would 1000% recommend auto glass one to anyone needing windshield replacement/repair. 👌🏼

This business is INCREDIBLE! I called about chip/crack in my windshield, the receptionist was very informative, polite and answered all my questions. I came into the shop about 30 minutes after the initial call, Hiresh looked at my windshield and thoroughly explained everything and my options. I couldn't have asked for a better experience. The kindness I have received here.. OUTSTANDING! I will be sending everyone here who needs auto work. THANK YOU SO MUCH AUTO GLASS ONE!!

This was easily the best experience in customer service I've ever had. I never write google reviews but this company deserves every bit of service that comes their way. Besides being extremely fast, they knocked the price down almost 100% from their original quote. I would recommend this place to everyone and anyone. Thanks again Auto Glass One!!!!
Number One For Glass Replacement
Looking for top-notch auto glass repair and replacement services in Baltimore / D.C.? Look no further than Auto Glass One! With over a decade of experience under our belts, we've mastered the art of servicing all makes and models of cars and trucks, both domestic and foreign. But what really sets us apart is our peerless workmanship, unbeatable prices and unrivaled mobile service. No matter where you are, we'll come to you and get the job done to perfection. So why wait? Give us a call today and experience the Auto Glass One difference!
Image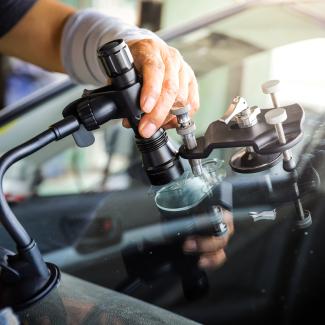 Fully-Qualified Experts
Our experts are all certified by SIKA, as well as holding certifications from the Auto Glass Safety Council and Occupational Safety and Health Administration. We only use SIKA products, which we trust for their innovation, reliability, and safety. Our commitment to safety and our lifetime warranty are relied upon by a variety of customers, including auto dealerships, repair shops, transportation companies, and everyday individuals.
Image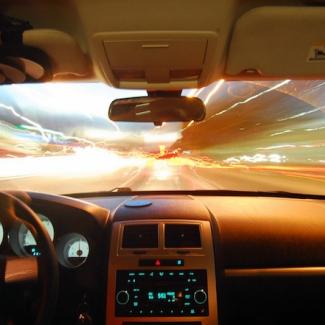 Mobile Service
Our certified auto glass technicians provide repair or replacement services for your auto glass at either our Auto Glass One shop or through our mobile service which comes fully equipped to your location for your convenience. We ensure the use of quality replacement parts and employ the latest professional techniques while taking pride in delivering exceptional work. Our lifetime warranty on workmanship and reliable customer service has garnered trust throughout the industry.
Image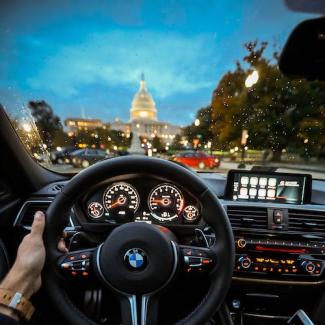 All our technicians are AGSC (Auto Glass Safety Council) certified. We only use the finest suppliers.
Image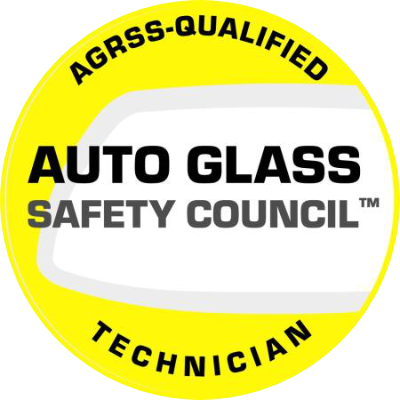 Image

Image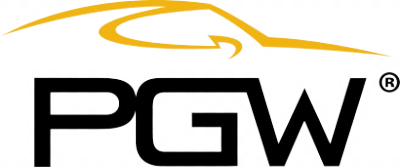 Image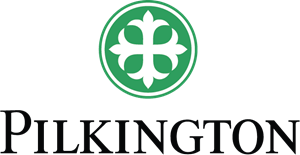 Image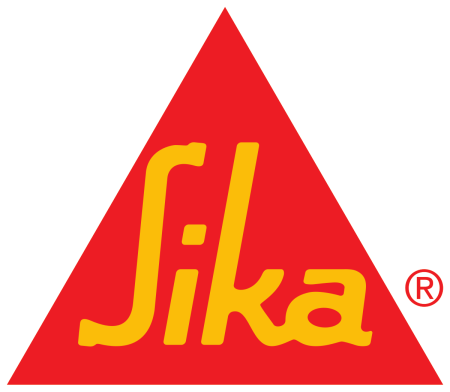 WINDSHIELD REPLACEMENT FOR ALL MAKES AND MODELS!
Image